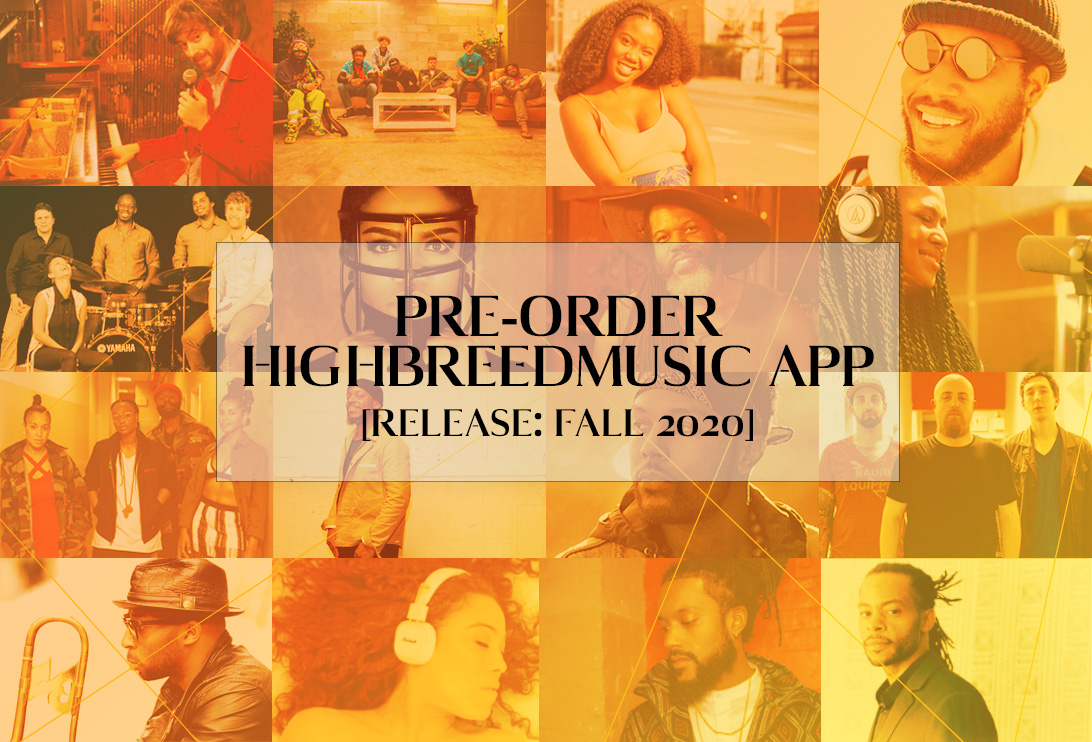 THE HIGHBREEDMUSIC APP INCLUDES NEW ARTIST CONTENT EVERY WEEK, INCLUDING:
 Captivating live music videos with incredible album-quality audio and music production unique to the recording process pioneered by HighBreedMusic at "The World's First Recording Lounge" in Brooklyn, NY.
Watch our very own "Artists Interviewing Artists" interview series, where artists share stories and celebrate with their peers and fans.
Exclusive Hi-Fi +HD Livestream + archived concert events with some of the world's best talent.
Original Artist EP releases, produced in-house with the artists themselves.
Please join us, support artist voices, and share in the love of music!!!

 Basic membership includes:
Free access to music videos of live artist performances
Free access to full-length artist-to-artist interviews
50% off HD Livestream concert events
Discounts on original artist EP releases
Pay-what-you-will song downloads will also be available on the site for all users (Help support your favorite artists!)
Support Black, Brown, Minority, Women's, and LGBTQ Voices through the app by purchasing original song recordings for a price you decide + livestream concert tickets. Over 100 acts have been captured already including over 75 Grammy-winning musicians, up-and-coming artists, and local legends from every genre to be featured on an even platform; Representing 4 key common strengths:  Originality, Authenticity, Virtuosity, and Timelessness, we bring you NYC's music culture, and the amazing artists from around the world who are organically connect to it, as it truly is.

***ALL content is produced in-house and presented by HighBreedMusic's team, FREE OF CHARGE to the artists at the HighBreedMusic Recording Lounge and Studio in Brooklyn, NY.